Natural Rustic Willow Wreath Kit
add whatever you like to your wreath
r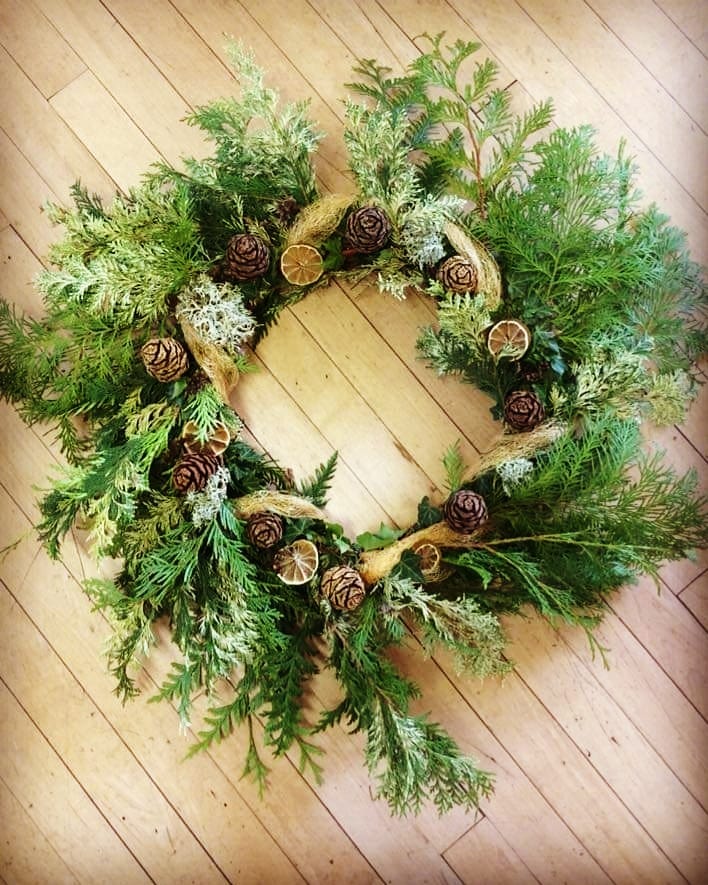 Willow wreath making kit
Our natural willow wreath kits can be used year after year. Simply take off the old foliage from the previous year and re create your willow wreath all over again the following year and so on!
A great way to get family and friends together, around a table to kick off the festive season.
You will need to collect your own fresh foliage. We supply a selection of natural items and instructions with suggestions on what to add and how to create and fix your foliage to your wreath.
Please note you will need a pair of scissors and craft pliers/cutters
Kit contains
– 12″ Willow Wreath
– Instructions with colour photos + aftercare instructions
– Pinecones
– Craft Wire
– Dried oranges
– 2 x cinnamon sticks
– Ribbon
Price – £25 including P&P