Here in the UK, the willow cutting and planting season starts from November through to early April. It is a fairly short season and one we always look forward too! There are plenty of living willow projects and ideas out there you only have to google living willow to see what others have created to get an idea. The most popular we found, being living willow play domes, tunnels, fences and arbors. In this blog we'll discuss why we think you should consider a living willow project in your garden and how you can make the most of the short cutting and planting season.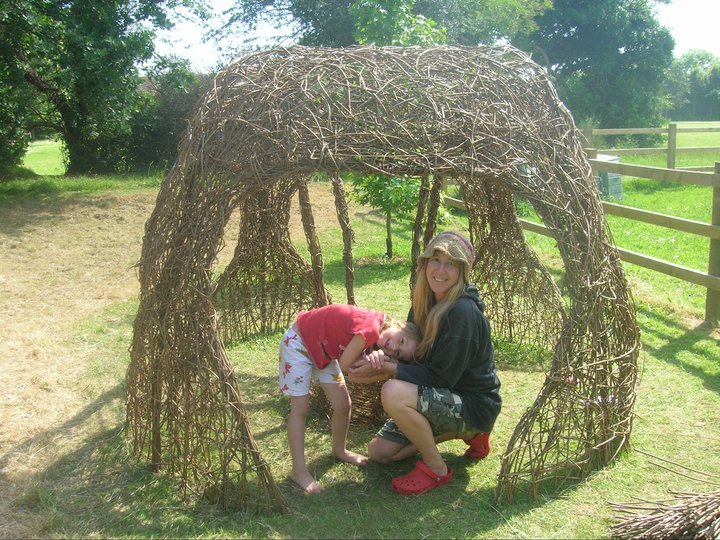 Living willow dome structure
1. Watching it grow can be extremely satisfying!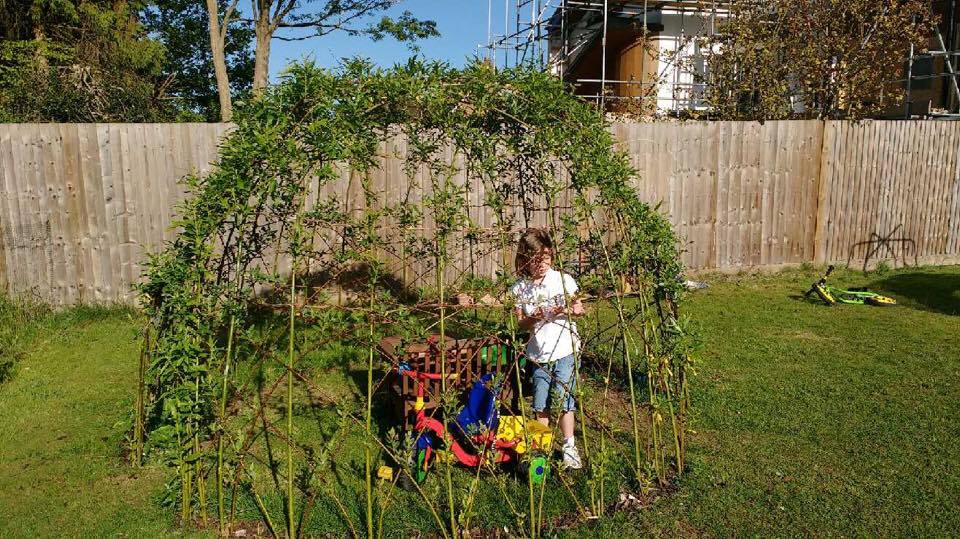 Creating structures with willow is easy to do yourself and doesn't cost very much at all. It can be extremely satisfying watching your structure take shape and can also provide valuable educational opportunities for your little ones as well as fantastic alternative play area
2. A valuable resource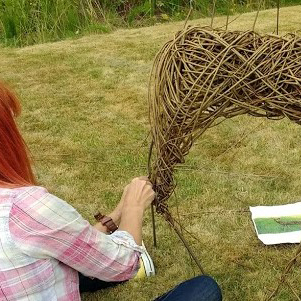 Living willow is also a resource – you can harvest new growth as the new whips grow. Lots of people often use these whips to make baskets and sculptures.
3. Can provide height & privacy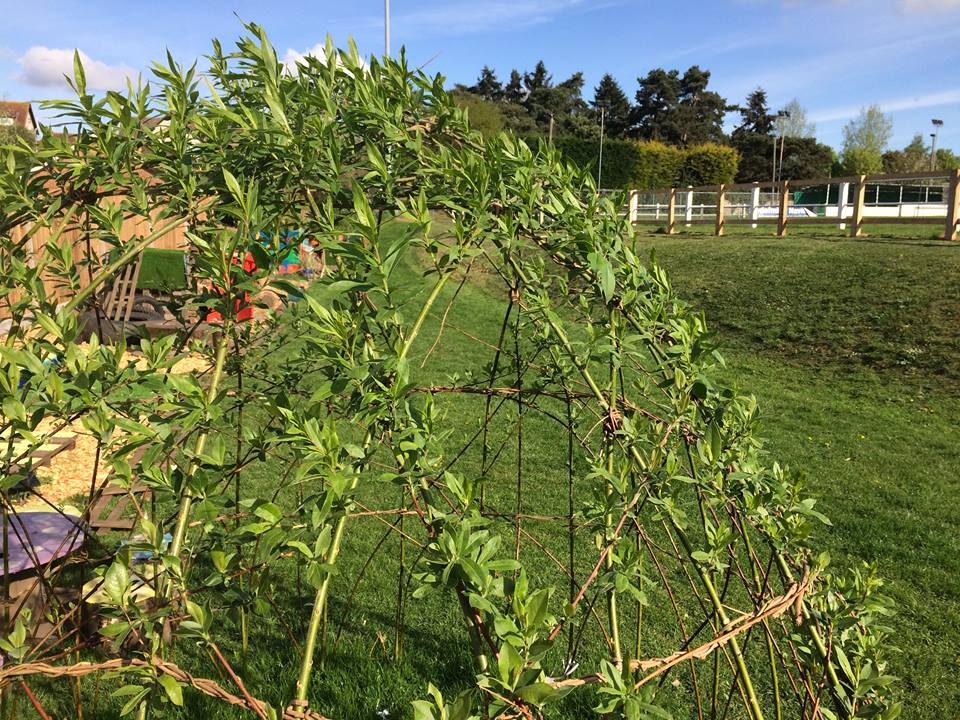 Willow structures can provide height to your garden. Willow fences can also provide privacy to a garden space or patio.
4. Great for the environment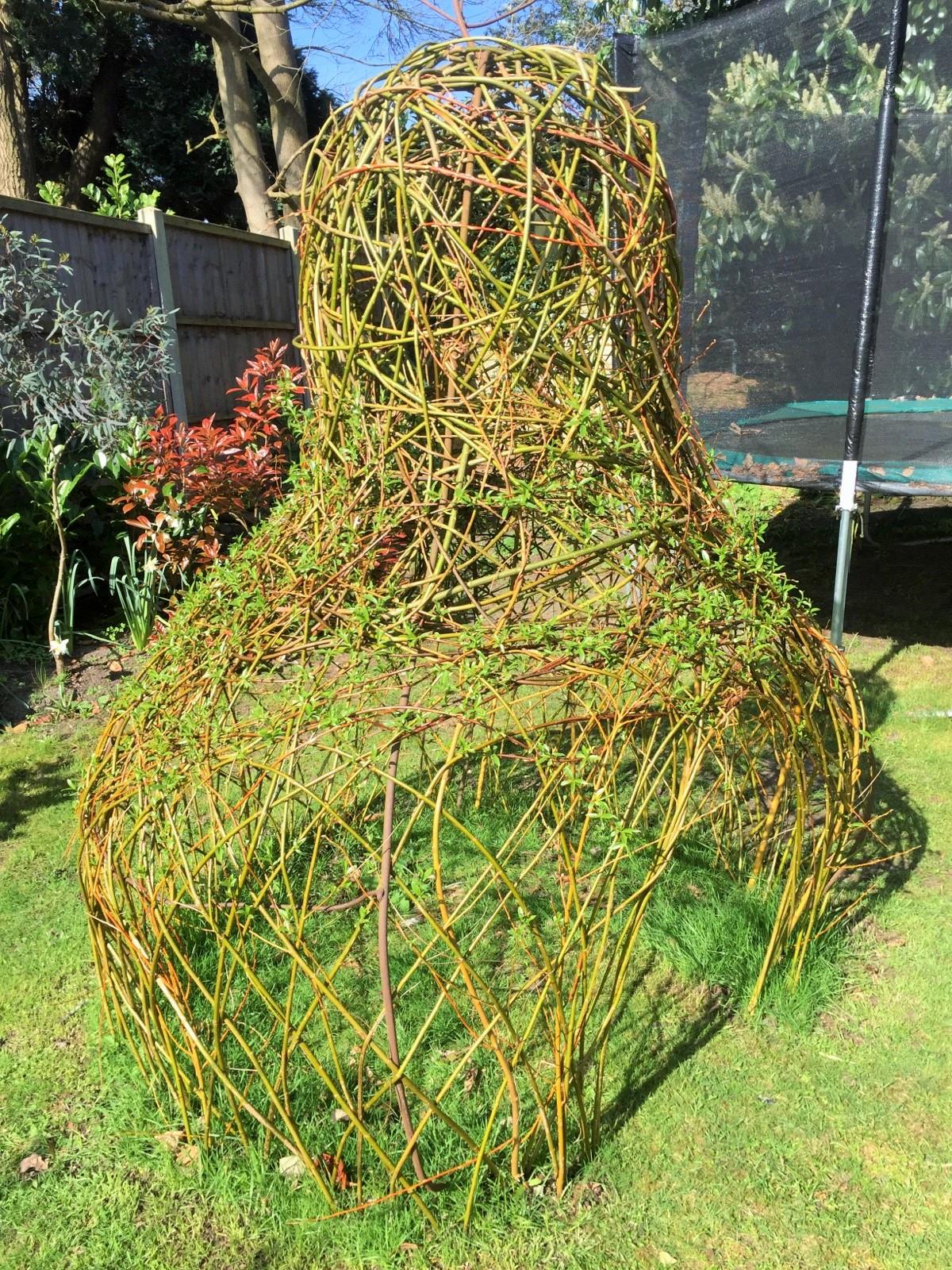 Living willow is great for the environment, absorbing carbon dioxide form the atmosphere. Making a living willow structure doesn't involve any factories or manufacturing processes. Living willow does not require any creosote or other toxic preservatives – unlike your common garden fence, seat or arbor.
5. Provides habitats for wildlife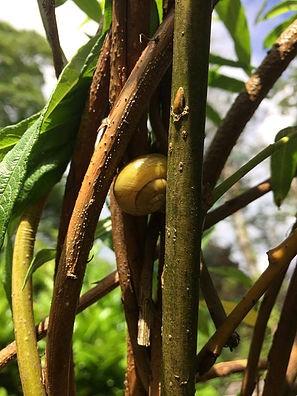 Living willow structures provide habitats and food for wildlife. Its leaves will enrich the soil (or compost heap) year on year.
6. Great for other surrounding plants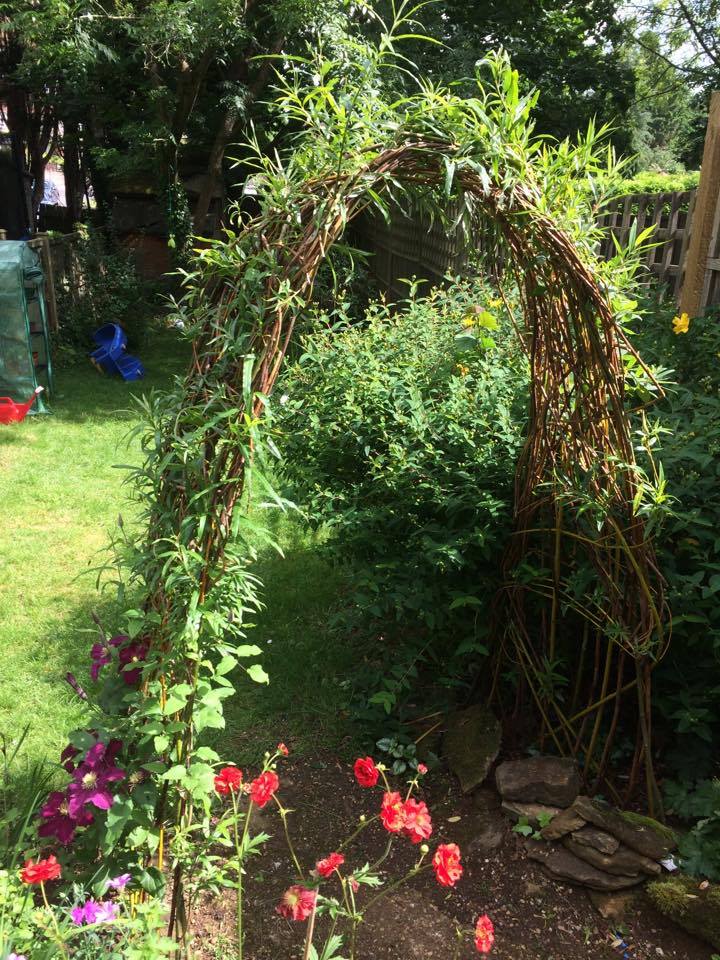 Archways and living willow structures provide great supports for climbing flowers ie – clematis and looks lovely too! Willow structures are also prettier than standard fencing and plant supports.
7. Natural/organic space to unwind in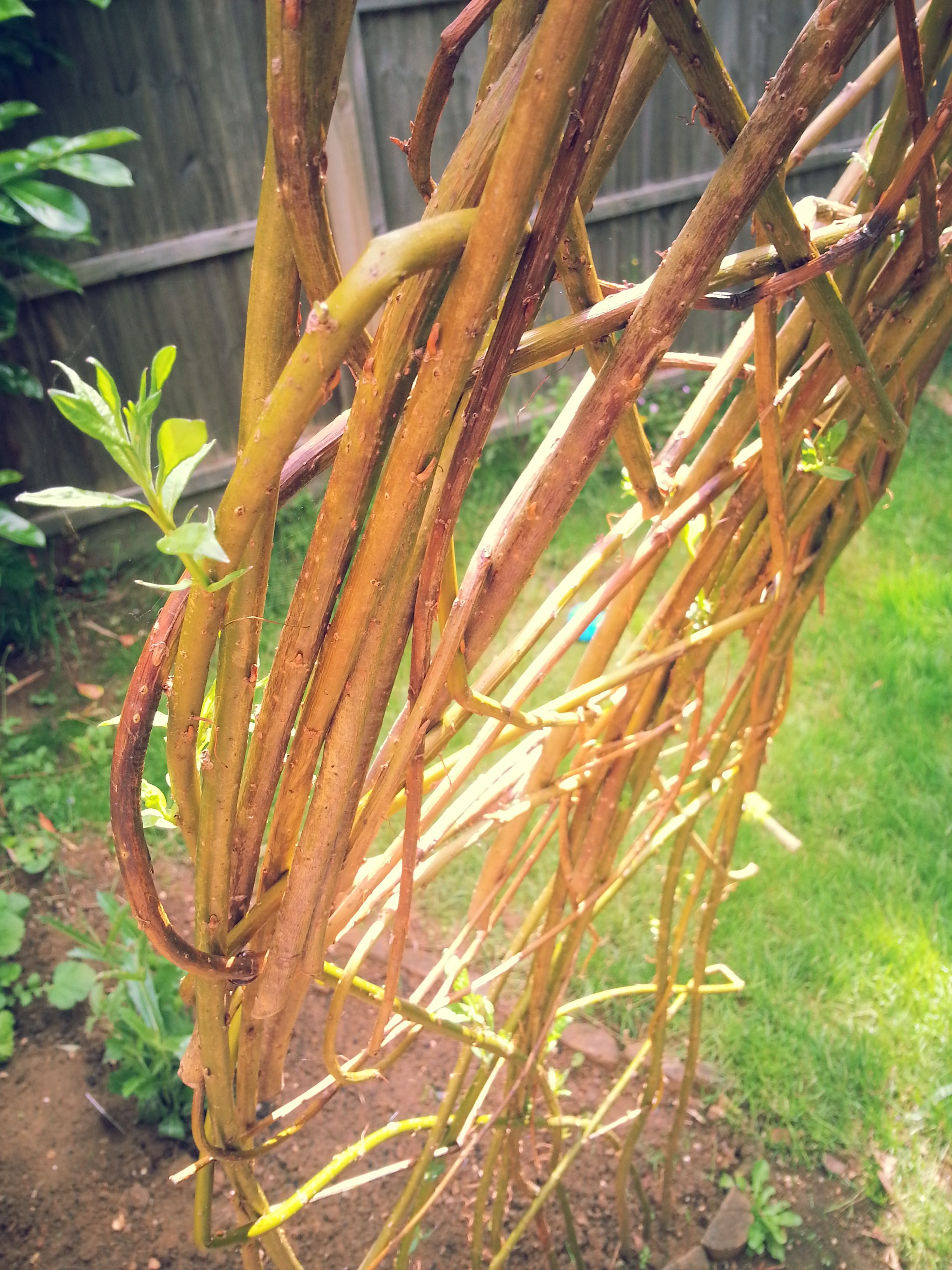 Adding a living willow structure to a garden or outside space, provides you with a lovely area in which to chill and unwind in. Willow arbors make a lovely addition to a garden seat or quiet area in the garden.
8. You don't have to be an expert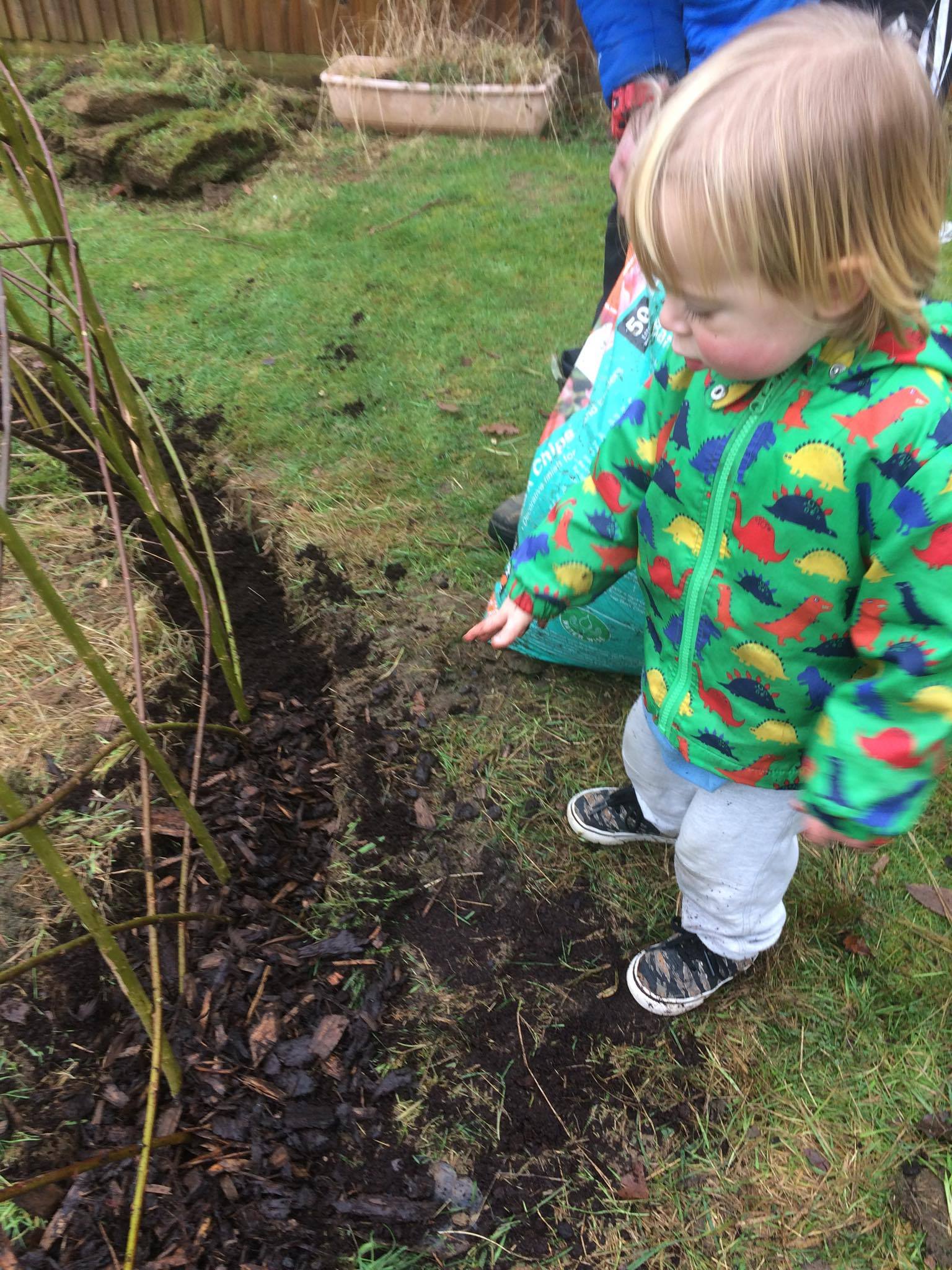 You do not need to be an expert to plant and grow a living willow structure. Providing you start your structure at the right time of year, most suppliers (especially Musgroves) sell many living willow kits from arbours, domes and tunnels. All with full instructions as well as all the willow you will need.
9. Educational resource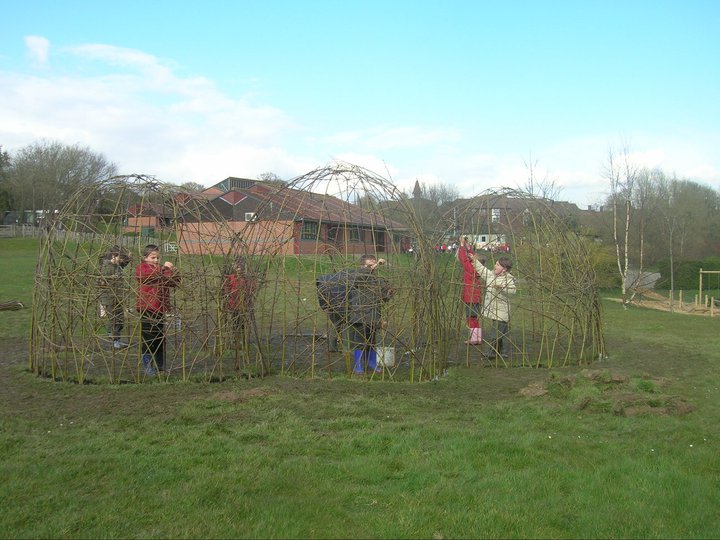 We have made many living willow constructions in schools now and found that children are always really intrigued by the willow and how it forms a solid like structure for them to play in. We get asked all sorts of questions, such as how does it work? and how will it grow into a dome? Over the summer months children are able to then get involved with carefully weaving in the long sprouting shoots and can encourage there structure to take shape and form.
10. Natural play area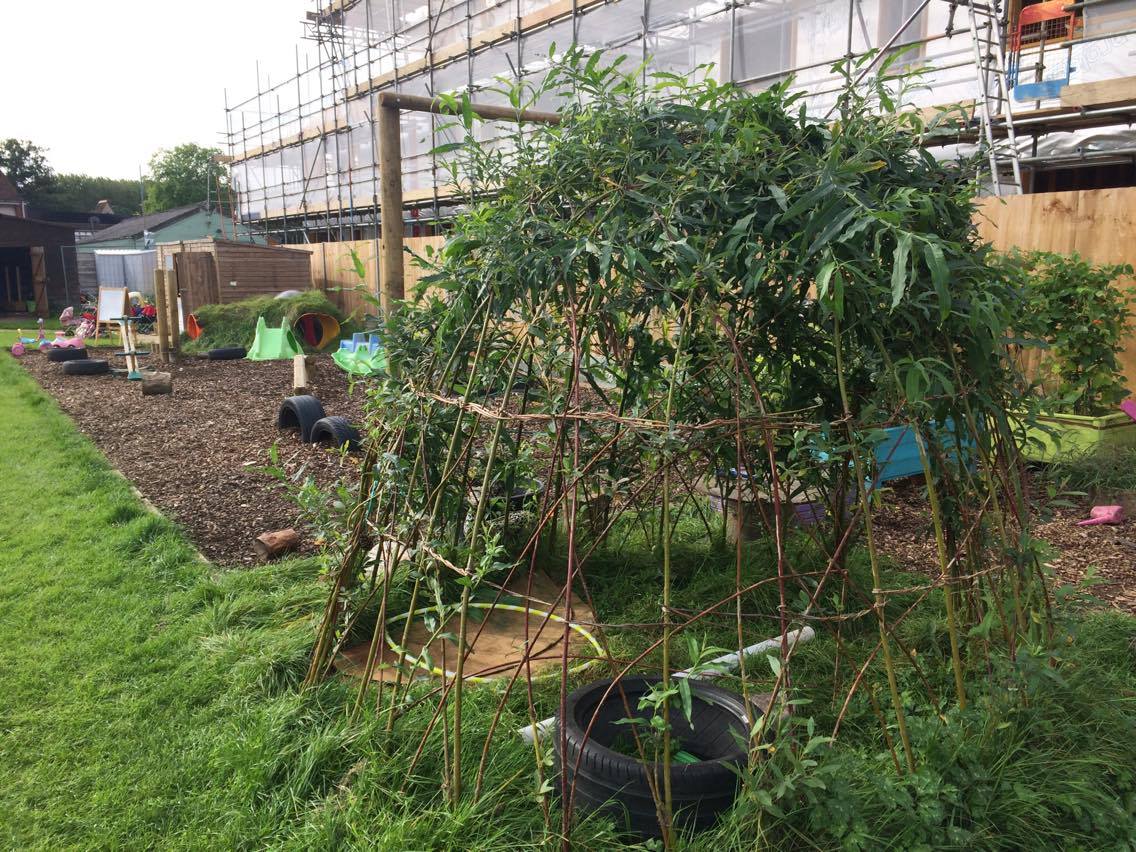 Two years ago I was fortunate enough to make a willow play area for my sons playgroup. Since then I've been able to watch it grow and take shape and hear about all the wonderful games the children play inside it.
I hope this has given you some inspiration to think about a living willow structure of your own!
However, REMEMBER !  The cutting and planting season here in England runs from December through to early April. So for only four months of the year this type of 'living willow' is readily available. Depending on where you are in the world, you will need to find out when this season runs and you will need to bare this in mind if you are considering embarking on a living willow project of your own
We hope this has inspired some of you to get out there and get creative, if you have any questions you'd like to ask us then please do so in the comments box below.