Welcome to Willowtwisters
Willowtwisters is a family business where Sara, and her daughter Hanna, work from the beautiful, English village of Pirbright, Surrey, England. They run willow sculpture courses and craft based workshops in person and online. Sara and Hanna both love to work with nature and the environment, drawing on their surroundings for ideas and inspiration.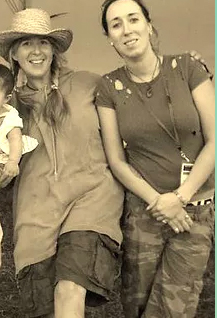 CLICK BELOW TO FOLLOW US ON SOCIAL MEDIA...
"Had the most amazing day making a willow sculpture of this cute baby elephant. I would recommend the willow sculpture workshop to anyone as it is so therapeutic and fun. Thank you Sara. I will be back to make a baby giraffe soon"
Christine
Our Willow Sculpture and Craft Workshops
Set in a picturesque, country garden or village setting in Surrey, Willowtwisters workshops offer an informal and relaxed atmosphere where students can spend an enjoyable day creating their very own willow sculpture or craft with expert tuition and support from experienced and skilled practising artists Sara and Hanna.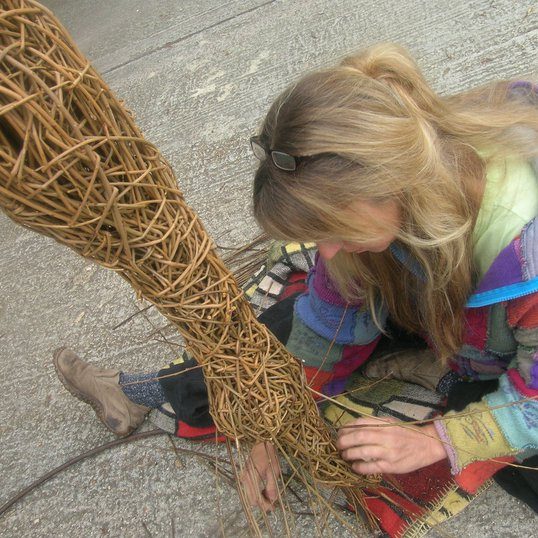 Join our online school
Our willow sculpture and craft courses include easy to follow step by step instructions packed with learning and information. Video tutorials and slideshows are supported by workbooks to download and an online support/discussion page.
What is Willow Sculpture?
Willow is a truly wonderful, natural material to use creatively. It is very versatile and can be used to create many beautiful things from baskets and decorative craft to sculpture. As a medium to create sculpture, my self-taught techniques have been developed over many years. They do not follow a prescribed set of rules, they use a combination of free weaving, sewing and binding skills to build and sculpt layers of willow creating the density and form of any desired shape.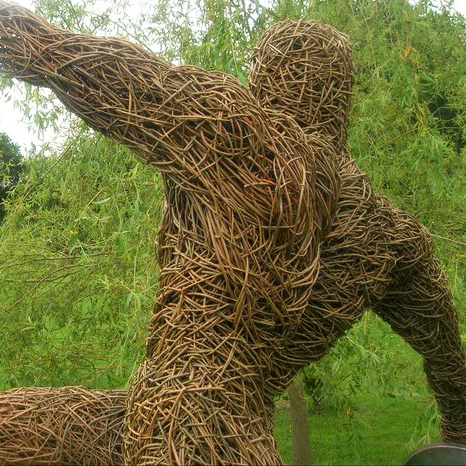 SCULPTING AND CRAFTING WITH WILLOW – SCULPTING A WILLOW DEER
INTERESTED IN HEARING ABOUT OUR LIVE WORKSHOPS? ONLINE SCHOOL?
Please leave your information below to be added to our mailing list
"Fantastic day with Sara and Hanna yesterday with lovely people all learning about this craft. Our group were amazed by what we were able to do with zero knowledge of this superb material, as we wove our way towards our finished sculptures. But it was the gentle praise, encouragement and guidance from Sara and Hanna that was the magic key to the success of our day. Take up this craft! You won't be disappointed. Thank you guys for a most worthwhile day"
Angie
"Such a fun day as always. My friends are already talking about who they can bring next year!"
Vicky
"Fabulous day yesterday at willow sculpture day… my friend and I loved it and proudly took home our sculptures… everyone should have a go… great fun… great lunch… thank you"
Gaby