DIY Willow Wreath KIT – Natural & ECO Friendly
£23.00
Out of stock
Description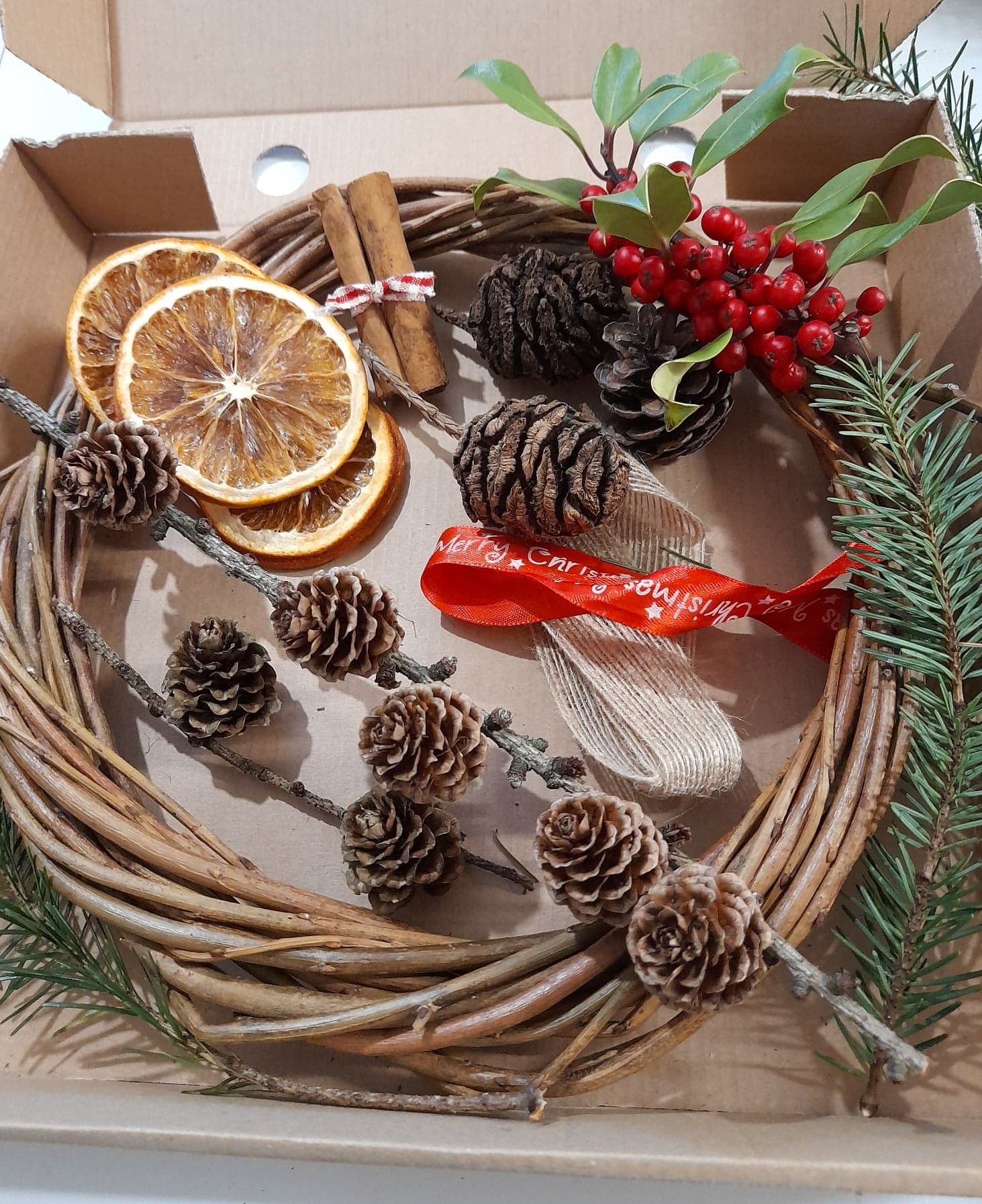 This kit has everything you will need to decorate a handmade rustic willow wreath.
The wreath base has been handmade with love at Willowtwisters HQ and is the perfect craft to do in the comfort of your own home this Christmas season!
The wreath kit comes in an attractive ECO friendly cardboard box making it a lovely eco gift!
Kit contains;
– Willow hoop base
– Reclaimed garden wire (2 meters)
– Larch branches
– Dried Fruit (3 x dried orange)
– Ribbons
– Pine cones
– Cinnamon sticks
– Instructions with colour photos
– Wreath after care instructions
Each item (except the dried fruit & cinnamon) is sourced sustainably from our local area.
If your wreath is well looked after, it should last for quite a few years and can then be recreated & added too in the forthcoming years!
Wreath measurements
Length & width – 28cm
Thickness – 4-5cm
(Pictures and measurements are approximate as each item is handmade and unique)
If you are able to source some greenery of your own then this is a great excuse to get outdoors and explore and see what you can find in your local woodland or garden!
PRE ORDER yours today! Our next lot of deliveries will be starting from the 30th November 2020 !
POSTAGE AND PACKAGING INLCUDED
If you have any special requirements or have any questions please feel free to email us at willowtwisters@gmail.com